One of the main tasks of the recycling park in Eisenerz is the separation of usable fractions from dry and value-rich input materials. Such input materials can be shredder-light fractions from shredder enterprises, or industrial waste from waste treatment plants.
The objective of the park is, to achieve a high recovery from useful substances from these input materials. The main focus is on the shredder-light fraction and on the shredder-heavy fraction.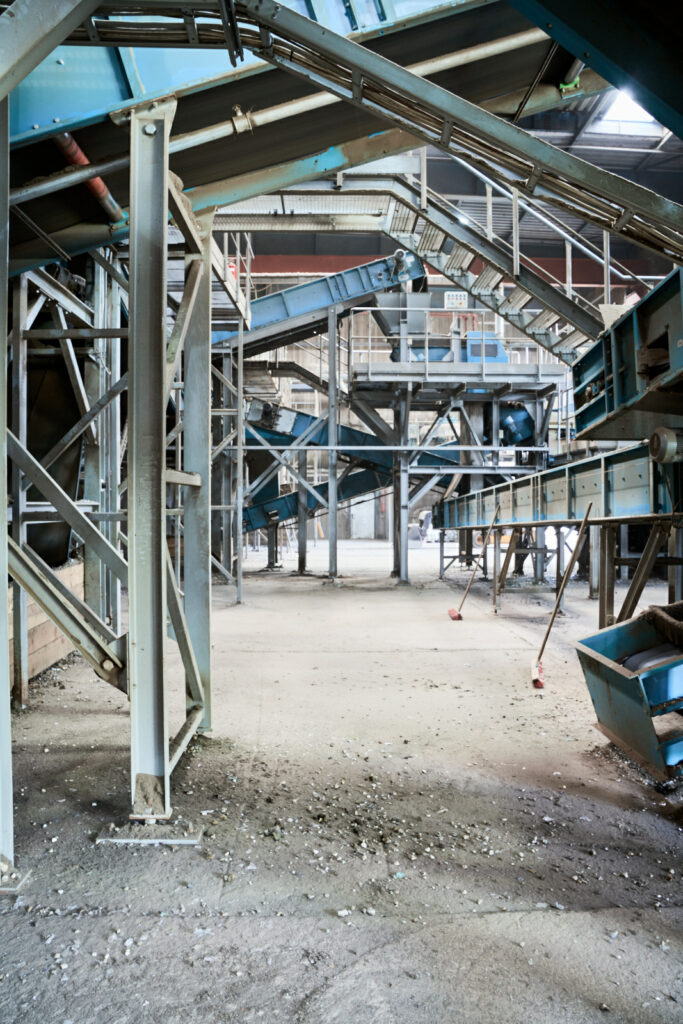 Work sections of the recycling park
The plant of the recycling park includes different sections.
The delivery of materials and the material charge can be accomplished by a truck with a "walking floor" or with a tilting device. After the entrance control and weighing of the truck, the discharge at the storage areas is started.
An alternate possibility is delivery by train, followed by an immediate discharge in the halls.

Another section is the classification of the shredder light fraction (SLF). This occurs at various levels and with different technologies. In each stage, the classification occurs with a special sieving technology. The oversize particle of the first stage is further treated separately and passes through a homogenization with the help of an impurity separator.
During the classification the SLF is separated from fe and ne metals with special aggregates.
Now the fe and ne-stripped material is fed to the output storage area. The material is thermally treated and moves in the grain size range between 5-40mm.
A part of the recycled material will be disposed thermically, which are about sixty percent. The rest is lodged.
Output materials can be:
Materials for recycling: fe and ne metals
Materials for thermal utilization with grain sizes
Materials for disposal: inert waste

The entire beneficiation process is based on the latest technology and is equipped with a dust collector.